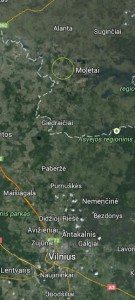 The day hasz come. It was time for me to head to my new home, its Sunday da 27th of Aprilz. My final destination for now is located somewhere in the Green circle.
It got pretty late last night. So much phunzies we had! Also it was the first time in a longer while that I had more Beers than usual, As my closer friend will know. I didnt drink much/almost nothing since the Vodka incident in Dec 2012. Last night changed everything. So much delicious beer NomNom. Its not that I felt it the next morning, but due to the travels and all the energy used on meeting new ppl n going to bed later then I was used to, I was very tired. Luckly this hostel I found had Free breakfast, Pancakes!! freshly baked around 08 o clocks by the lady behind the desk. I wanted to stay in Vilnius a bit longer, but due to no Couch and not a fan of hostels I figured I should just head to Izreal. I can come back anytime Right! its not that I will leave Lietuva anytime soon. I was not in the mood hitchhiking to Moletai thow, the central train/bus station was basically next to my hostel. I checked the bus. just 6 euroez. Fuck yeah!
I had to wait like 30 minutes for the bus, I decided to check a market nearby, got myself some apples n bananas. I love those fruitzies!. Also, the most amazing thing ever.
1Kg lemons For only 3 litas. Can you fkn imagine? 1KG LEMONS For only 0.90 Euroez. (aka 90 cent) Lietuva is like Dolan Heaven!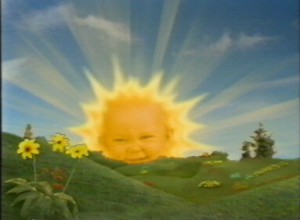 The bus ride was Comfy. It took about 90 minutes, not much of an highway here. It didn't drove that fast either due to the hills and curves and crazyness. But I didn't mind. I slept for a while, in between I once again was amazed by the landscape of Lietuva. (Since I arrived here last week, I think I didnt got the best pictures in the bus. But for now good enough to give you an impression) sooner or later i will go scout the area and show you the most amazing spots.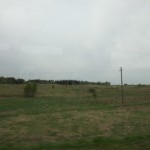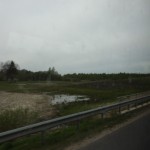 I think i arrived at Moletai around 15:00, gave basz an sms. He was so kind enough to pick me up from the central bus station. Its about a 15 minute drive to the home of basz. At first it was asphalt road. But soon enough we went off road and drove roads like this (see below). Very awesome. For all of you who play DayZ, here in Lietuva the crazy sand clouds behind the car are forreal!  I felt like I was in DayZ real time. Driving so fast over dirt roads avoiding rocks. lovely landscaping. Animal all over the place, random farms here n there. A Completely different world again, no more big cities, cars n peepz. I was rather enjoyed! and it was the first time i met Basz in real life,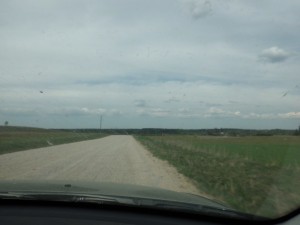 A vew dayZ before I arrived 3 other peepz joined Basz at Izreal. To give the story in a nutshell. Basz started it all with 6 peepz in 2012. 5 of them bailed, shit happened. they couldn't handle the physical work, all kinds of crazy shit. So eventually he ended up there alone. doing his thing.
Now peepz like me join him, stick around for a while. Then leave again, maybe come back next year. At the moment Basz is the only dude living here Eryday.
So the 3 other peepz are also from Almere. Kamp Nederland Represent! HUW HUW! My whole view of the Eco village got turned upside down. First of all, Its not an Eco village. Its nothing like i expected it to be. Nevertheless. I instantly felt at home. No worriez. Be happyz. The amount of humor used on a daily basis is Over 9000! Its just not an option to take thingz to Serious. Even when it does for about 1 minute. it gets owned by humor afterwards. if not, definitely a good proportion of sarcasm gets thrown in your face.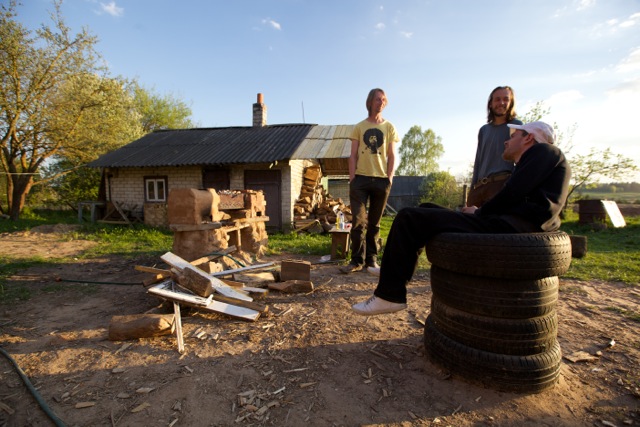 We Chilled for a bit. got to know each other, got a Tour de Izreal. lil tutorial on the compost toilet, water well. stuff like that. You can find Tour de Izreal Here!
That night watching the Sun set. I knew, I arrived at the place i belong. At-least for now.
I let my Spirit guide me, when he tells me its time to go into the abyss again. its time.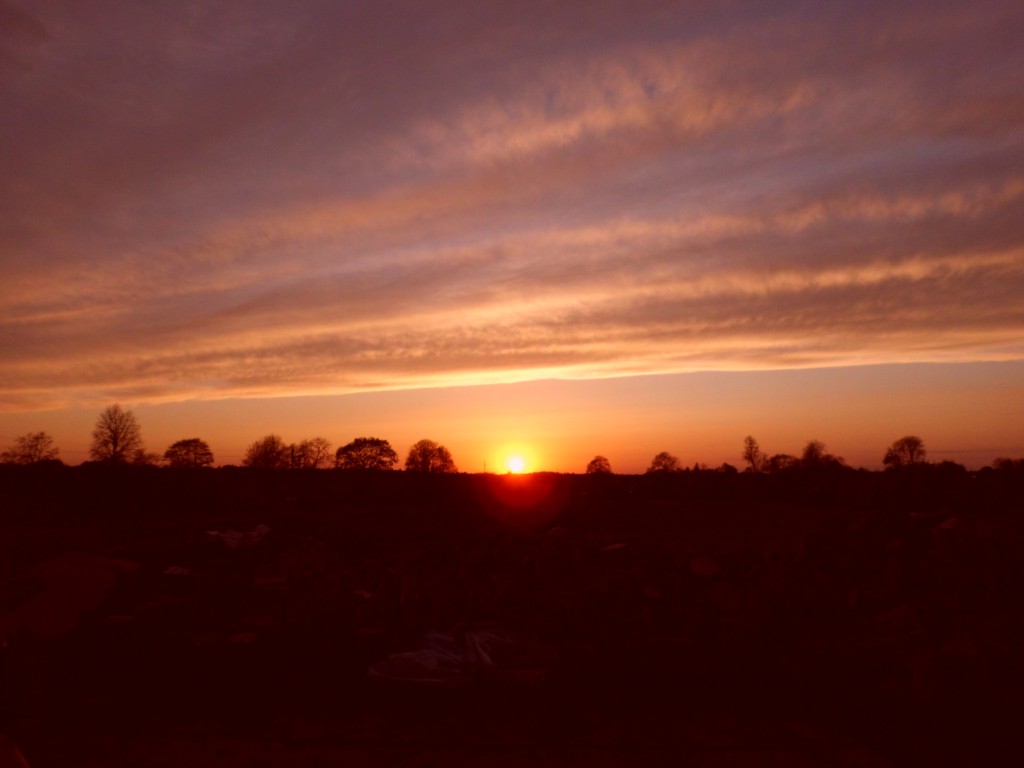 Home sweet home.
Curious what kept us busy the first week?
Check it out!